Counter Strike
We are pleased to announce that Team Exile5 has acquired Dylan "Kyoto" Brown to the starting roster of our Counter Strike: Global Offensive team. Hot of his personal success of the ESL ANZ Season 1 championships, we believe he will be an exciting player to watch in the future of the team. Due to personal reasons, Zoran "Zorbot" Serovski will be stepping into a reserve capacity. Quote from Team Ca... Read article.
http://www.hltv.org/match/2303442-chiefs-exile5-cybergamer-oceania-esports-masters View event.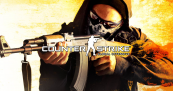 Tonight we take onAthletico Brotherhood in the first match for the Mwave Oceanic Masters Season. View event.
Our #x5CSGO boys will be playing up against some of the toughest teams in ANZ region in the ESL ANZ Championship invitational stage View event.
With the ESL ANZ Qualifiers coming to an end, the 4th and last ODC came quick as the Exile5 CS:GO Scrambled to prepare – ecstatic to face off against rivals new and old. Game one came around quick with Avant Garde, one of the hardest hitters in the scene currently being the first opponent. After a Zealous game Exile5 happily take out Avant Garde with a finishing score of 16 – 11, with stars in the... Read article.