Starcraft

DreamHack Open Leipzig will be the first WCS Circuit Event 5,000 with $50,000 total prize pool, held in Germany in January 22-24. This will be the SEA/OCE qualifier (1 spot) for that event. View event.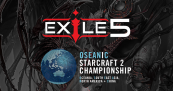 Season 3 of the Oseanic Championship Series is reaching its conclusion, and both Jared 'x5.Pig' Krensel and Sam 'x5.KingkOng' Yu are among the 32 players from all over the world who will be contending for the crown in the Global Finals. Although both players have not had as much time to practice as might be ideal for the array of strong opponents lined up against them, thanks to recent commitments... Read article.

Very early on Sunday MorningTeam Australia - consisting of Iaguz, [SLCN] NXZ, and our own [x5] PiG - will do battle with the powerful French team in Nation Wars III The timezone differential will be punishing for the Australian players, but Australian fans remain confident of their chances. Below I share PiG's thoughts on Australia qualifying for the group stage of the main tournament: ~~~~~ C: ... Read article.

This morning, in the pre-dawn hours, O'Gaming TV started the 3rd day of Qualifiers for Nation Wars 3 By a strange quirk of fate, Australia ended up playing Japan twice after Russia had to drop out of the event. The first series was close: [SLCN] NXZ took three maps off Japan before the Japanese zerg [DtN] Vaisravana stopped his momentum and also took down our own player PiG. Iaguz, Australia's mo... Read article.

O'Gaming TV's Nation Wars III is upon us! With the third incarnation of the popular international event, organised under their new brand of O'Gaming ØMS, they have invited more countries to participate than in previous years. Four non-seeded countries can qualify for the main tournament, and Australia will be fighting to be among those in the main event. Earlier this month, Australian SC2 fans vo... Read article.

Legacy of the Void is on our horizon In a few days time, on November 10, we will have the full release in our hands: a brand new campaign, and a brand new multiplayer meta for us to sink our teeth into on the ladder. Speaking personally, I am almost overcome with excitement for everything LotV promises to be. We've already had a good taste test of what's to come, thanks to a long and comprehensive... Read article.
PiG is headed to Pax! As part of a Panel for "Traveling the World Playing video Games - Are you Crazy?" He will be telling his travel stories for all who want to hear. The panel will be tonight at 6:00! Included on the panel are the following: Daniel Chlebowczyk (President, Couch Warriors) Xavier Nardella (BAM7 Street Fighter Champion) Mitchell "Buzzo" Mader (Captain of Mindfreak, for COD) Jared ... Read article.

What an epic end to the SC2 SEA Team League. Jared "PiG" Krensel​ finishes off in style by scoring an all kill over Frenetic Array​ thereby making Team Exile5 season champions. Thanks to all the teams that competed - Silicon Sports​, Frenetic Array & Ecko Esports​ . Thanks to Frenetic Array for a fun final series to watch. Eros gave us some frightening moments vs PiG's hatch first opener in ga... Read article.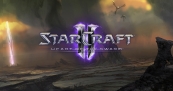 GGWP to our sc2 division, who tonight defeated Ecko Esports 3-1 in the Saulo Silva Team League! This means they continue their undefeated streak leading into the playoffs. Match ups tonight: Tileä > Probe (Cactus)chankim > Azure (Moonlight)PiG > Satu (Bridgehead)RunaMoK < Schnitzel (Dash and Terminal) Read article.

September was a very busy month for Exile5's Starcraft Division, with participation in three major events: ACL Melbourne, the Saulo Silva Team League, and the DuSt League. This update has been a long time coming, but I blame the ACL Ubervirus. With that many skilled Zerg players in one place, it's only expected that I'd get infested with something. And on the subject of ACL, we'll start there: A... Read article.