PiG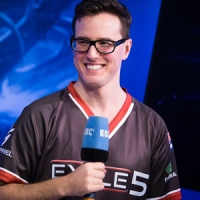 Jared "PiG" Krensel joined x5 in March 2013. He plays Zerg.
PiG started playing StarCraft II in 2010 when he was 21 years old. Often pondered by others, he chose his in game name because he loves pigs and the many forms of food pigs can produce.
His achievements include:
1st Place WCS Australia Champion 2012
Top 8 WCS Oceania 2012
1st Place IESF SEA/OCE Qualifier 2012
Round of 16 WCS Premier League Season 1 WCS 2015
Since representing Team Exile5, PiG has flown to multiple international events to further his playing career. In 2014, this culminated in a 4-month stint in the mYi house in Switzerland and appearances at DreamHack Summer, DreamHack Valencia, DreamHack Stockholm and Gfinity 3.
Season 1 of WCS 2015 has arguably been his most successful tournament run to date, with a memorable series against Happy in the Round of 32 to secure his place in the season finals. In 2015, he has also demonstrated a knack for great commentating, showing his skill at events such as WCS Season 2 Finals Toronto, IEM Shenzhen & IEM Cologne.